Online Manual Handling Course With Video Upload
Full Manual Handling Certificate Awarded

Upload video of you lifting through our online course.
Theses will be assessed by our QQI Certified instructors.


Course: Our online manual handling course with video upload of you lifting, is ideal for all employees who are involved in manual handling at work. You will complete your online manual handling theory, and then submit video of you performing 3 practical lifts. Our QQI certified assessor will then review your lifts within 48 hours (72 hours if submitted Friday) and advise if they are acceptable.

Certification: Once we confirm that you have a clear understanding of how to lift correctly a full certificate will be awarded.


Online Manual Handling Key Points
English Language Course

Assessor reviews Your Video

70-85 Duration

You are given feed back

Video Your Practical Session

Full Certificate Awarded

Upload Your Practical Videos

100% Online Training

Closed Caption Videos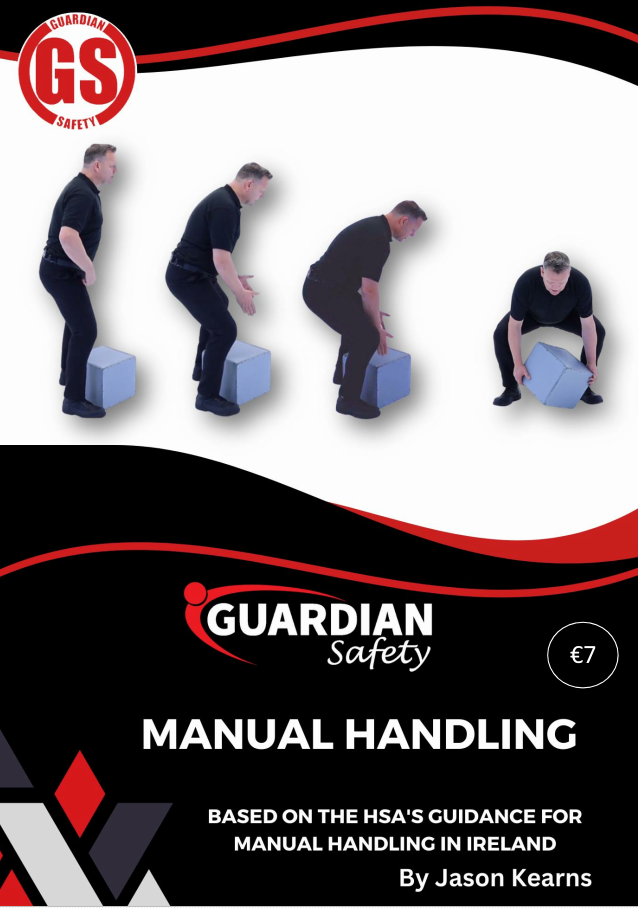 Online Manual Handling Course, with Video Upload of You Lifting for Full Certification. What's Included?
5 Modules

30 Questions

56 Micro Learning Videos

6 Support Documents

Video Upload of Your Lifts

Full Certificate on successful completion

Manual Handling Book Incl
Course Aim
The aim of this online Manual Handling Theory Course with Video upload is to teach employers and employees about:
Manual handling law in Ireland

Anatomy of human the body

How manual handling injuries occur
Liklihood of sustaining an injury
Manual handling risks at work

Manual handling solutions

How to lift correctly
Course Objective
At the end of this online manual handling theory course with video upload you will be able to:
Understand manual handling law

Identify a good manual handling lift

Spot manual handling hazards

Come up with solution to manual handling problems

Understand the type of injuries you are likely to get from manual handling

Identify solutions to manual handling problems
Who Should Complete This Online Manual Handling Course With Video Upload of You Lifting and Why?
This online manual handling course is suitbale for all employees,where those employees are involved in manual handling. Section 10, of the Safety Health and Welfare at Work Act 2005, states all employers are required to provide health and safety training to their employees. If you are required to carry out lifting activities at work, and where manual handling is likely to result in injury particularly to your back, as a result of the characteristics of the load, the working environment or the ergonomics. Well then, you must undergo manual handling training. This training must be relevant to the tasks you carry out and must cover law, anatomy, injury, risk assessment and practical lifting. This course has been designed to meet the requirements of the Health and Safety Authority guide to manual handling and covers the exact requirements of legislation and HSA guidance.

This course is designed in two parts. The first part covers manual handling theory with an emphasis on law, anatomy, injury and risk assessment. You will be shown a range of lifting techniques which can be applied and adapted to any work situation. Once you review our lifting videos, you are expected to practice these lifts at work and at home, and then take video of yourself performing three different lifts. You are given an option of lifting from and to the ground, to and from the bench, to and from a height, lifting an awkward load and/or pushing and pulling. You will select any three three of those manual handling activities and video yourself performing them. You will then upload your three videos into the course platform, to be reviewed by our QQI level VI qualified manual handling instructor.


Features of this Online Manual Handling Theory Course with Video Upload of You Lifting.
The online manual handling theory course is fully online
It was developed and presented by our lead health and safety subject matter expert
The course can be delivered on any device
The course takes about 70 minutes to complete
The online manual handling theory course is designed in micro lessons, that do not have to be completed in one sitting
There are tests at the end of each module, you must pass them to move to the next sections
There is no limit on how many times you can take the test
This is the only course in Ireland that meets the exact requirements of "Chapter 5 of Part 2 Manual Handling of Loads Regulations"

Benefits of this Online Manual Handling Theory Course with Video Upload of You lifting
Much more cost-effective than classroom-based training over
You are not restricted to training at certain times
If you have questions, you can still contact our team, who will be delighted to help and give you advice on the manual handling
Online training is at least 50% cheaper than our nearest competitor, who are using Zoom or Teams
As you do the course on your own,
Online courses are of shorter than classroom training as there is no detailed signing, introductions, smalltalk
If you require multiple licences, we can offer excellent discounts
You can come back and take up from where you left off
Online safety training is completely risk free from Covid nineteen

Meet the instructor
Jason Kearns
This online manual handling theory course has been developed and delivered by Jason Kearns. Jason has been involved in health and safety training since 1995. And has been teaching QQI level VI manual handling instructors for the past 10 years.
As a health and safety consultant Jason has conducted hundreds of manual handling risk assessments and identified solutions to problems and helping companies implement solutions to avoid risk from manual handling.